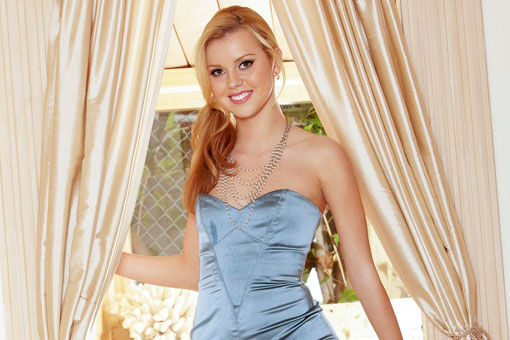 Hi guys, this is Jessie Rogers, Treat for March 2012. I'm excited and have been anticipating it, so happy to be Twistys Treat!
I started adult modeling as soon as I turned 18 by contacting an agent and I absolutely love it. I enjoy being nude and shooting videos for you guys. I really like the warm weather being born in Brazil and I can live anywhere as long as it's hot.
A typical day with me when I'm not working is just running errands and hanging out with friends or usually with my boyfriend. I love being sweet talked and sexually I like it a little rough, I like being choked constantly. For a romantic partner I look for someone who isn't jealous and for guys they must be respectful. I really being complimented and I am generally easy to please.
I really hope you guys love me this month and every month that follows!
Love, Jessie 🙂